DESIGN
Landscape and design services are available to customers in our service area.
The landscape design and installation process takes time. Consider contacting us to set up an appointment one season before you'd like your landscape completed. (Winter is a great time to design plans for Spring, and Summer is a great time to design plans for Fall installation.)
Hardscapes (walks, walls, patios, pools, decks, etc.) must be installed before plant material. To ensure accurate spacing and measurements, large hardscaping projects, especially pools, should be installed before you contact us for an appointment. Smaller hardscaping projects can be designed by Sun Nurseries and coordinated with your installation.
Be prepared to let your designer know your needs and preferences for your landscaping. What are your goals (i.e., screening unsightly views, attracting wildlife, providing a place for children or pets to play, creating a space for entertaining)? What plants do you like (or dislike)? Do you have specific gardening challenges (i.e., deer browsing, small space, full shade)?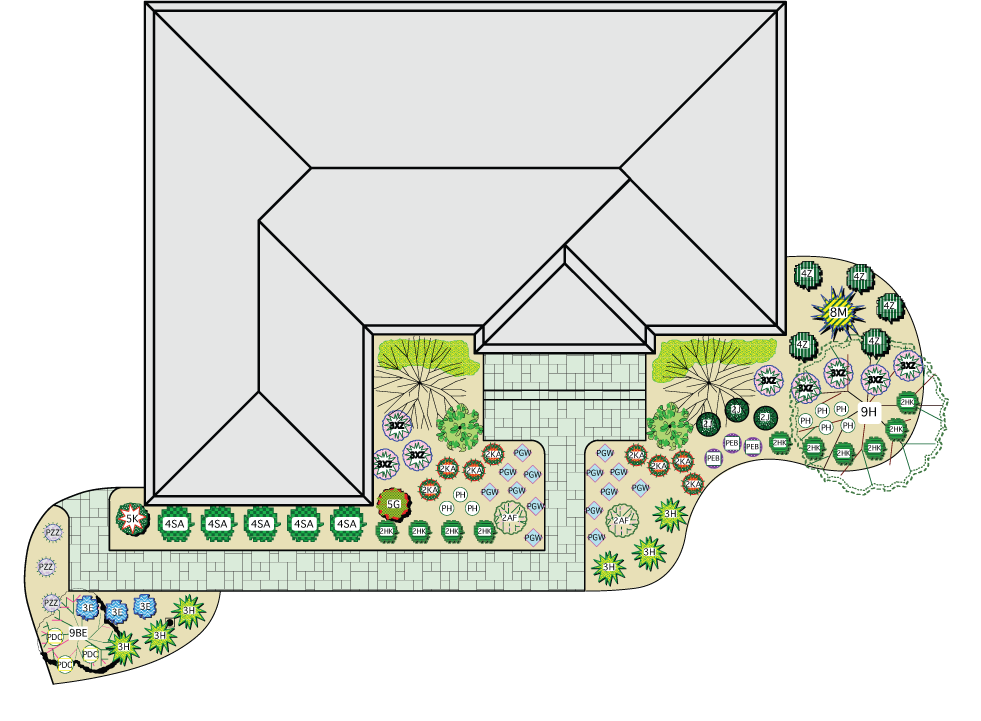 Our designers create computer-generated landscape plans, using sophisticated software and custom graphics. The plans are to scale and easy to follow.
Full Service or Do It Yourself – 3 Ways We Can Help You Get Started
One of our designers will meet you at your home to discuss your wishes. The designer takes measurements and other pertinent information needed to create your plan. We call when your plan is finished and present the plan to you at the nursery.
The plan is a Computer Aided Design of your project, drawn to scale, providing plant name, location and spacing. A quote is also included, listing pricing for plants and material, as well as the cost of installation.
The plan fee is collected at the time of the initial appointment. The cost of the plan is based on the scope of your project and can range from $150 for one side of a small home and more for larger plans. This fee will be refunded to you as a 10% discount each time you make a purchase until the entire fee has been refunded.  You may choose to install the plan yourself, or have our crews install it for you.
Our talented designers and experienced installation crew consistently receive outstanding reviews from satisfied customers. We handle small projects as well as large-scale installations that can completely transform your outdoor space.
Deposit Amounts
Foundation plan for 1 side of house
$150-$250
Foundation plan for 2-3 sides of house or for 1 side of house and corresponding yard
$250-$500
Foundation plan for 4 sides of house
$400-$600
Full property plan (typical plan, 1 acre maximum)
 $400-$1200
Full property plan (very detailed plan, and/or multiple acres)
$600 & up
The design of island beds, patios, walks, walls, pools, ponds and decks will add to the cost of the plan.
A designer will visit your property and provide suggestions for plant materials and layouts. The service may also be used to discuss plant identification, care, and pruning. The designer does not provide drawings and the customer takes all notes.
The consultation fee is collected at the initial appointment. Fees are $50 for a 30-minute session and $25 for additional 15-minute increments. This fee will be refunded to you as a 10% discount each time you make a purchase until the entire fee has been refunded.
Consultations are a great choice for customers who have experience with gardening and want just a general idea of what to plant.
Sketch Service –
this service is temporarily suspended
Our sketch service is intended for customers who want plant and layout suggestions for a weekend do-it-yourself project. If you have a small area and need a quick idea of what to do, a fast hand sketch can be helpful.
In order to provide you with an accurate and useful planting plan, we ask that you gather the following information for the designer before you ask for a sketch:
The measurements of the area in feet (i.e., 2.75 ft. or 2′ 8″)
A north arrow to indicate sun direction
Height of the windows off the ground
Location and height of any lamp posts, walls, walks, or any other hardscape elements
Pictures are helpful but not required.
If you'd like to save time by having the designer sketch the layout directly over your drawing, please use 1/8″ = 1′ scale. Otherwise, the sketch must be redrawn.
INSTALLATION
Our year-round, experienced installation crews consistently receive outstanding reviews from satisfied customers. They handle small projects, tree planting, large-scale installations, and everything in between. Click on the link for information on our 
discounts, warranty, and return policy
.
Installation of our locally grown trees, shrubs, and perennials
Installation of foundation beds and islands, which includes bed preparation with organic soil amendments.
Installation of walks, walls, patios, decks, ponds, and water features.
Initial fertilization and watering of newly installed plants.
Please note: Our installation services are limited to residential installations within our service area. At this time, we are unable to provide maintenance services, commercial installation, or installation outside of our service area.
Designs from Our Portfolio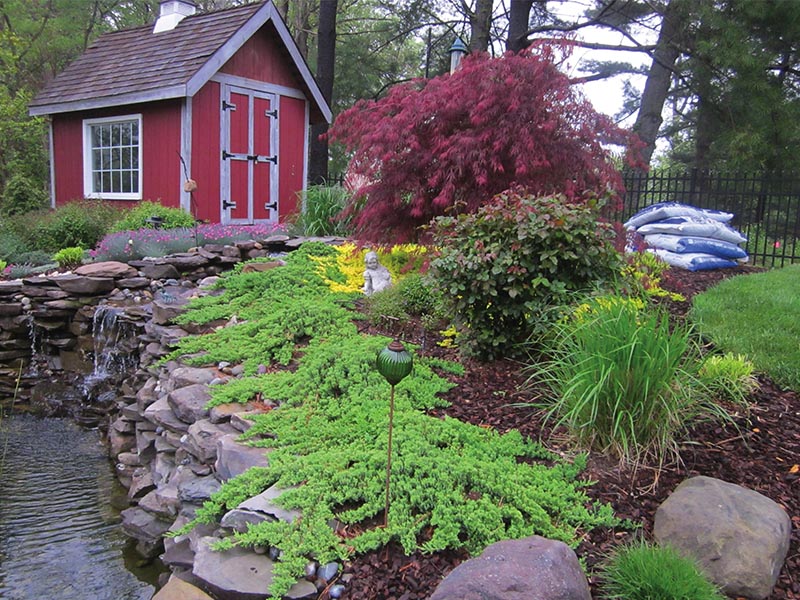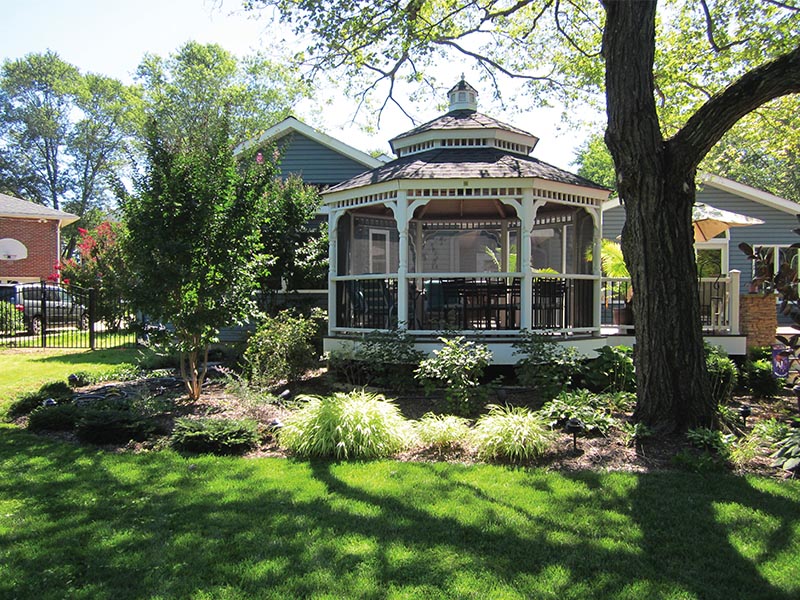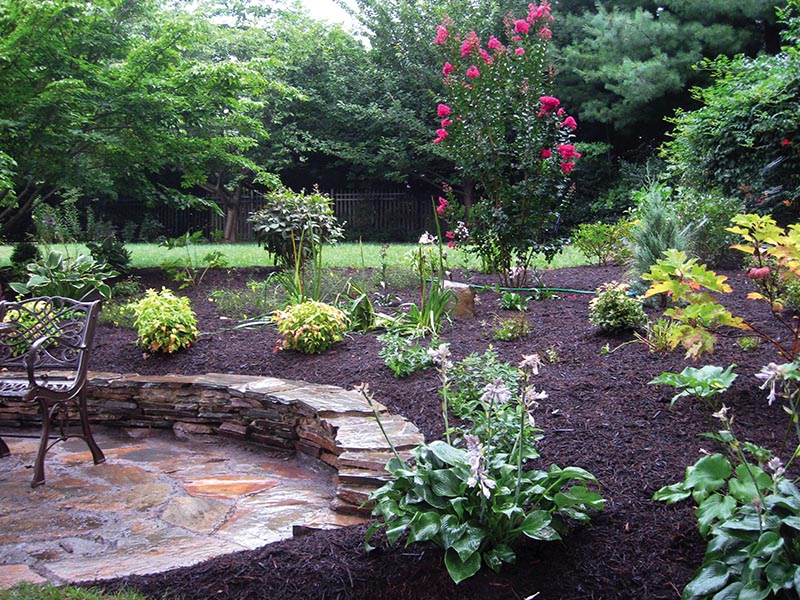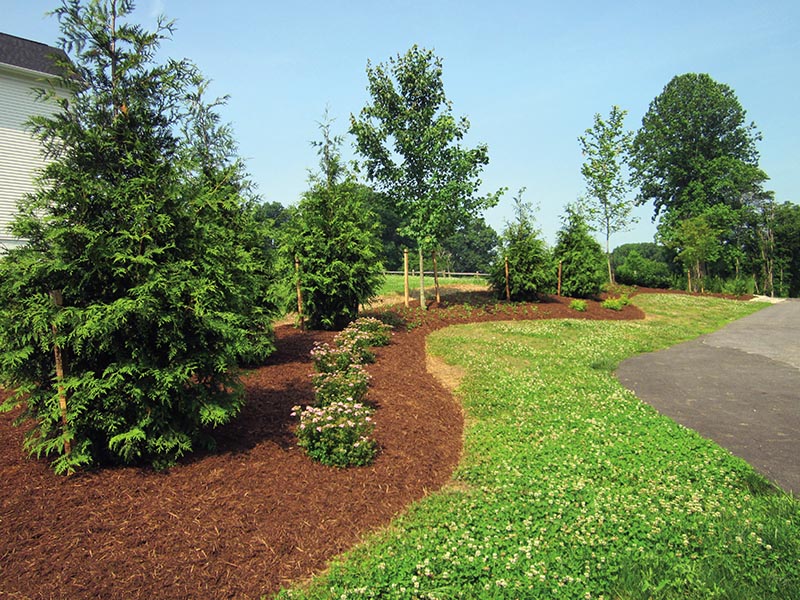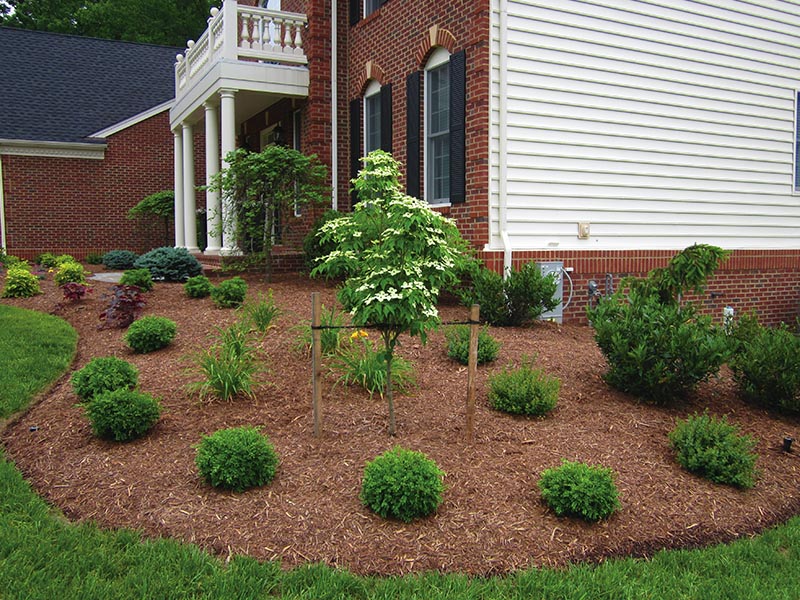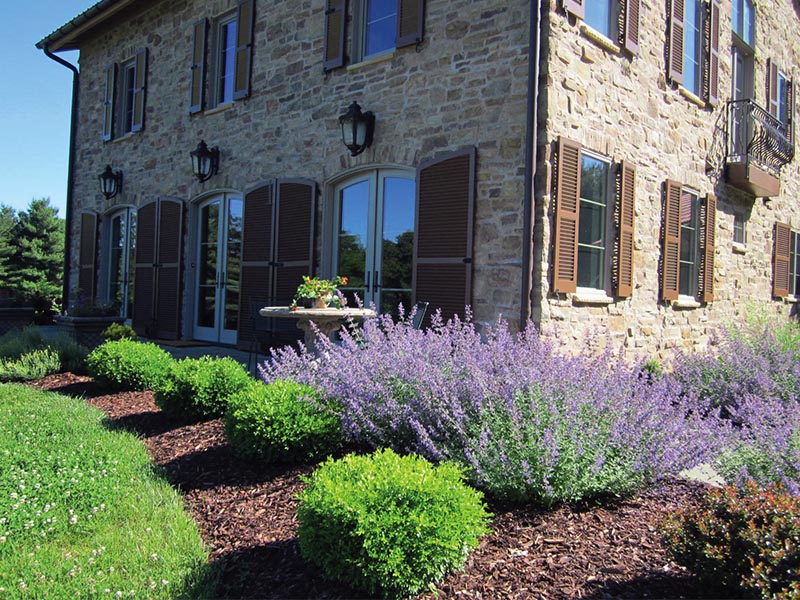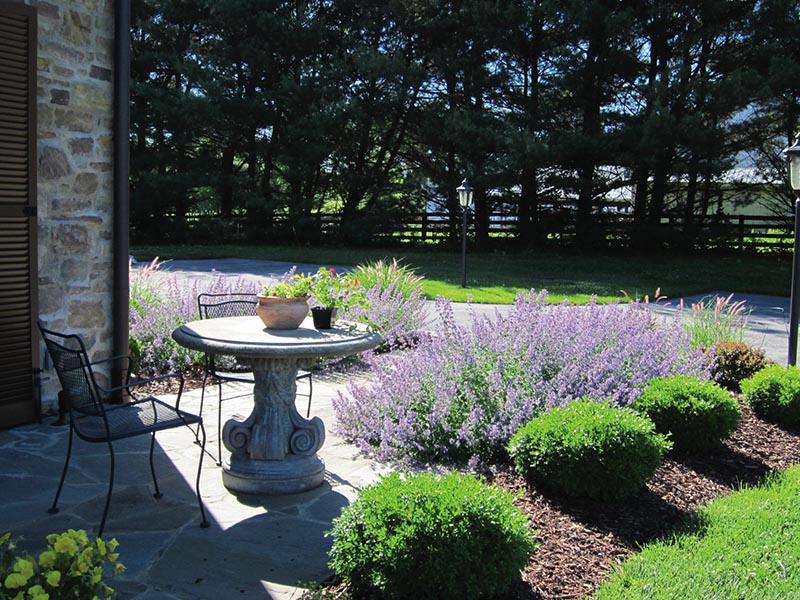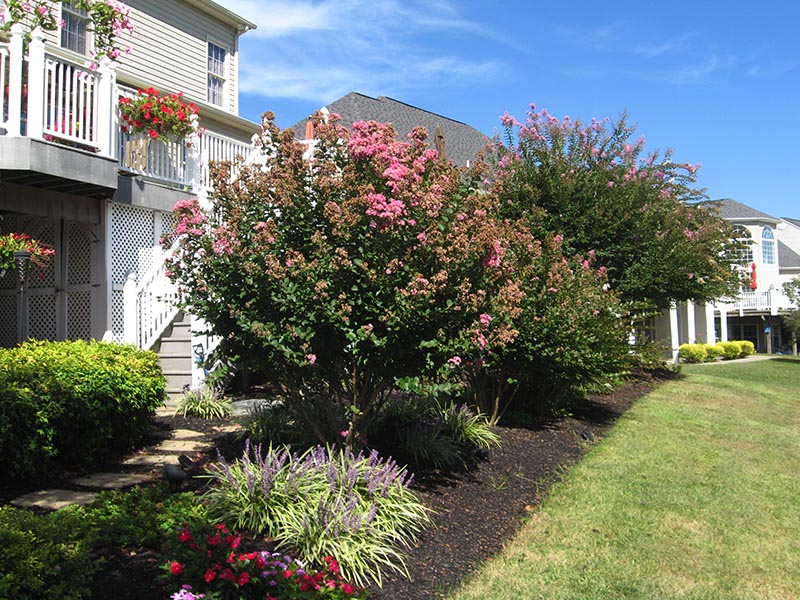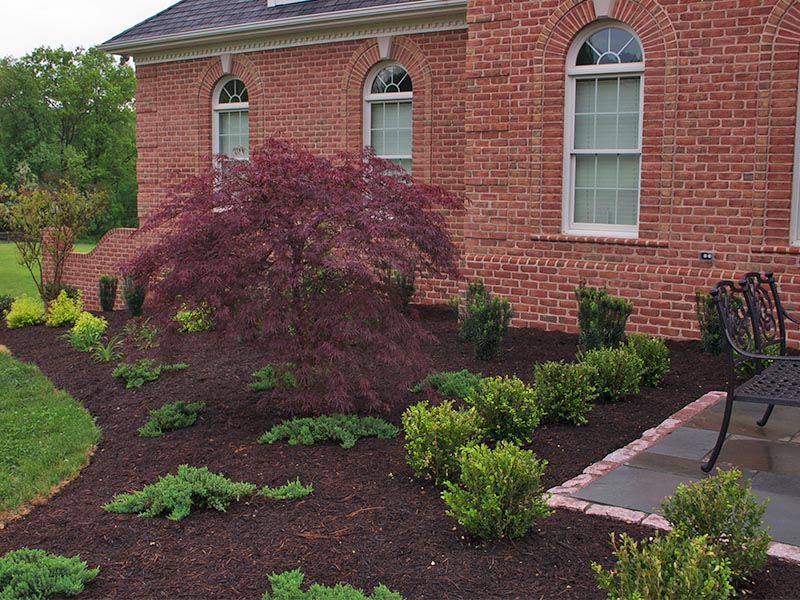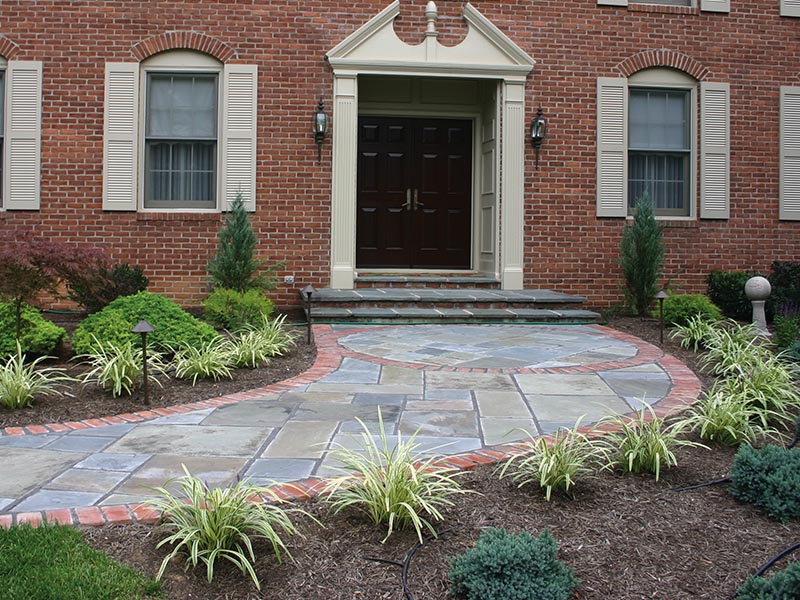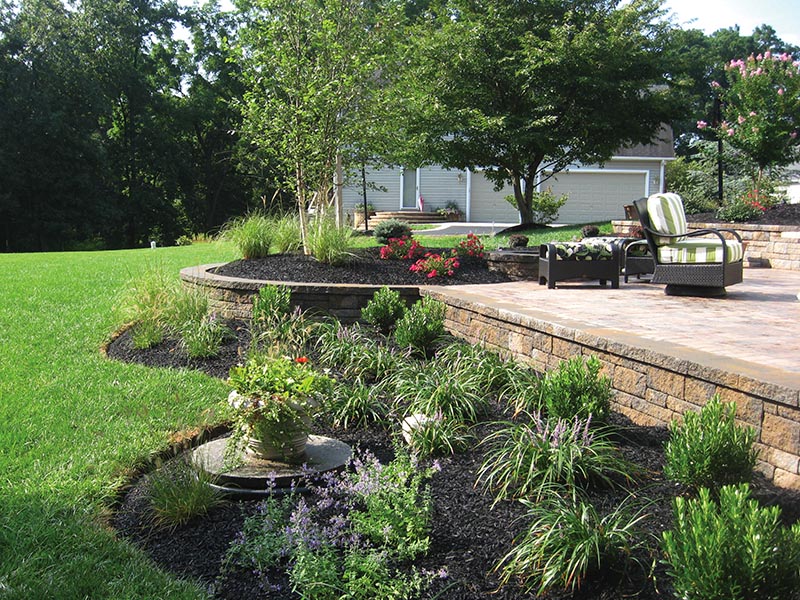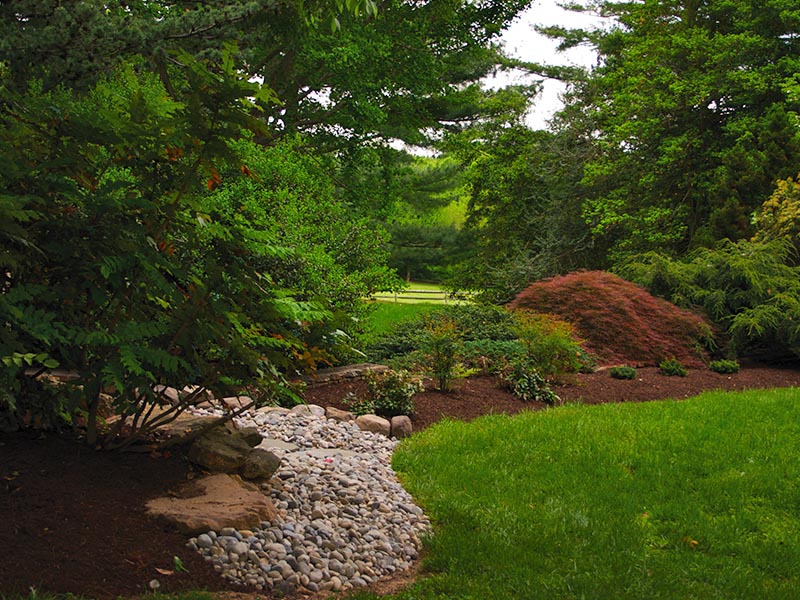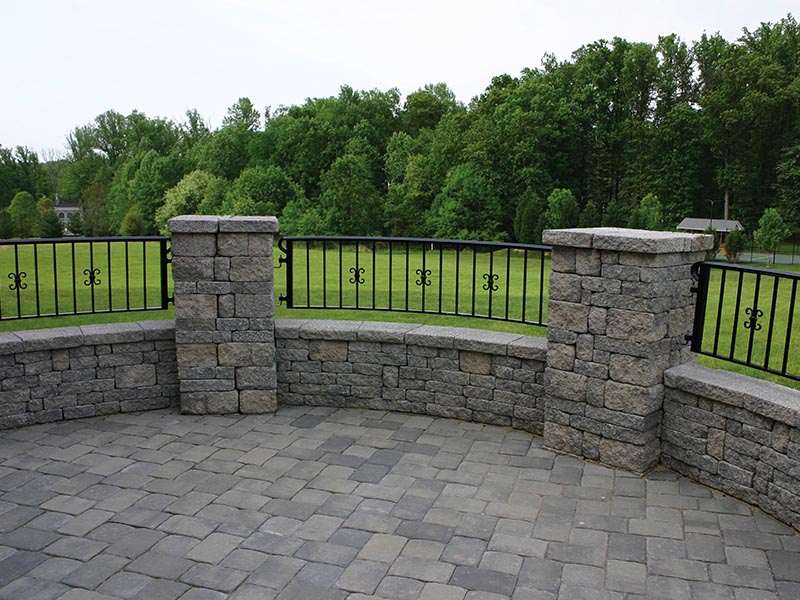 Testimonials from Our Landscape Design Customers
"The lead and crew were fantastic, gentlemanly and sweethearts that worked hard AND took the time to explain everything"

Satisfied Landscape Customer
"The front and the back look fantastic and we could not have done this ourselves without the help of the nursery staff in selecting the right variety of plantings. The installation crew was knowledgeable and a pleasure to deal with as well."

Satisfied Landscape Customer
"We love the work that's been done so far, and have already had neighbors comment favorably on it."

Satisfied Landscape Customer
"My wife and I are so impressed with your way of doing business. And my wife is not easily impressed!"

Satisfied Landscape Customer
"Thanks for such a wonderful design. I know that we will enjoy it over the years."

Satisfied Landscape Customer