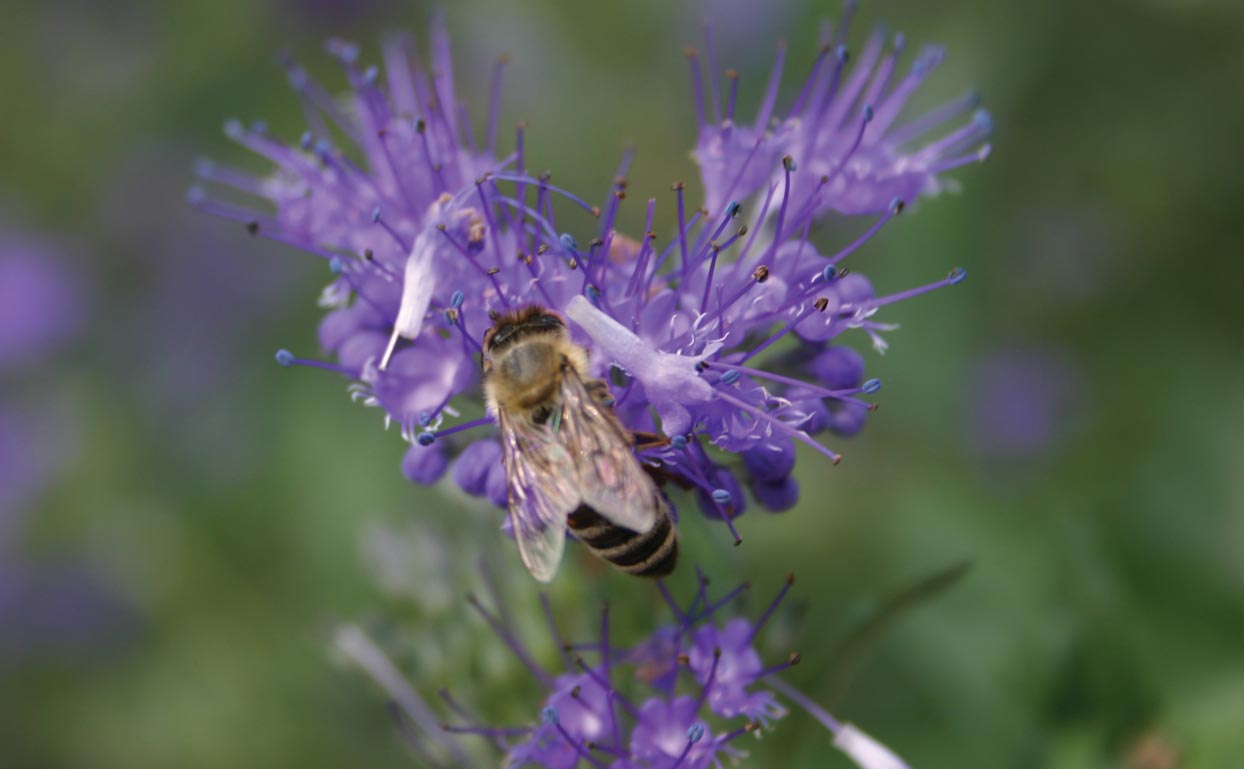 1. Start with the right pots.
If you are a seed starter, try using "Cow Pots" or fiber seed starter pots. They work just as well as peat pots and are a renewable resource. Consider using fiber or coco-lined baskets instead of plastic containers for your annual plantings. And, you will be pleasantly surprised at how much nicer they look.
2. Soil amendments are "no-brainers."
When you use them, your garden requires less fertilizer and water. We recommend Leafgro™ almost exclusively. But certain mulches can also be used to amend soil. Save the peatmoss for blueberries and other acid loving plants.
3. Biodegradable weed barrier knocks out weeds and cuts down your need for herbicides.
We are most excited about this new product. Actually, the concept is not so new. In the past, gardeners used thick layers of newspaper under the mulch. This fell out of favor due to concern over soil contamination from newspaper ink. Now we have rolls of specialty paper (chemical and dye free) that work great for weedbarrier when used under mulch.
4. Fertilizers have multiple levels of earth friendliness.
We carry organic and chemical fertilizers. Organic is great for the environment. However, man-made, slow release fertilizers, such as Osmocote, make sense for the earth, the plant, and your time: less fertilizer run off, a more even feed for the plant, and you need to apply it much less often.
5. Pest control and earth friendliness is not "all or none."
There are many weapons in the arsenal for fighting pests. We have organic products that work just fine most of the time. There are, also, low-toxicity products for problems when organic products are just not effective. For the gardeners with the tenacious pesky pests and "just want the bugs gone!", there are earth friendly ways to use chemical products. For example, keep the bees buzzing by not applying pesticides to plants in bloom. If you use chemicals, use them responsibly and as directed. Our educated staff can help you select the right product for every situation.
6. Rain barrels and compost bins are mainstays for the responsible gardener.
Runoff water and overstuffed landfills are a huge problem. And yes, your small deeds make a difference. There are many options tailored to your needs. Check out our catalogs. We can special order the right product for your space and uses.
Yes! We practice what we preach.
Selling environmentally friendly products just scratches the surface. Some practices really set us apart from our contemporaries: Our growing facilities operate with low environmental impact. Sun recaptures and reuses all irrigation water. This not only conserves water, it prevents runoff of fertilizer-leached water. Also, for decades we have encouraged returns of our plastic pots for re-use (1 gallon or larger) and have recycled all paper, plastic, and metal, company-wide. Our newest battle is to eradicate our industries current craze of using oversized and flashy labeling. We use the smallest possible labeling to provide useful information and forgo the practice of selling plants with huge, useless neon-like labeling that just scream "buy me."